A & JP contacted me about a year before their wedding date. We met at the market, snacking on the go (well, mostly me!).
They wanted beautiful pictures, it was important to them and I felt it right away. They were already thinking about the memory they were going to keep of their wedding and they wanted it to be worth it. To be convinced of this, you only have to see these couple photo shoots in the middle of the dunes or on the lake shore, and what about this bouquet throwing with multicoloured ribbons!
We spent this day rocked by a cottony light, where the sky and the water mixed in the greatest softness… At the edge of the Lacanau lake, with our feet in the sand and as close as possible to nature. They even introduced many of their guests to the South West. Thank you both for this beautiful gift.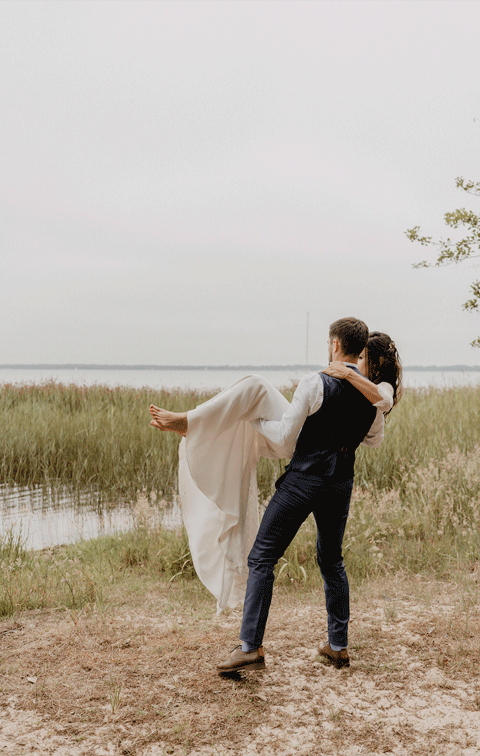 We wanted to thank you warmly for these magnificent pictures, which we haven't stopped looking at since we sent them in! You've really captured moments that are just like us. We were right to trust you, the pictures are the only thing we keep after the wedding after all... they are incredible, and we will enjoy them for the rest of our lives!
A & JP