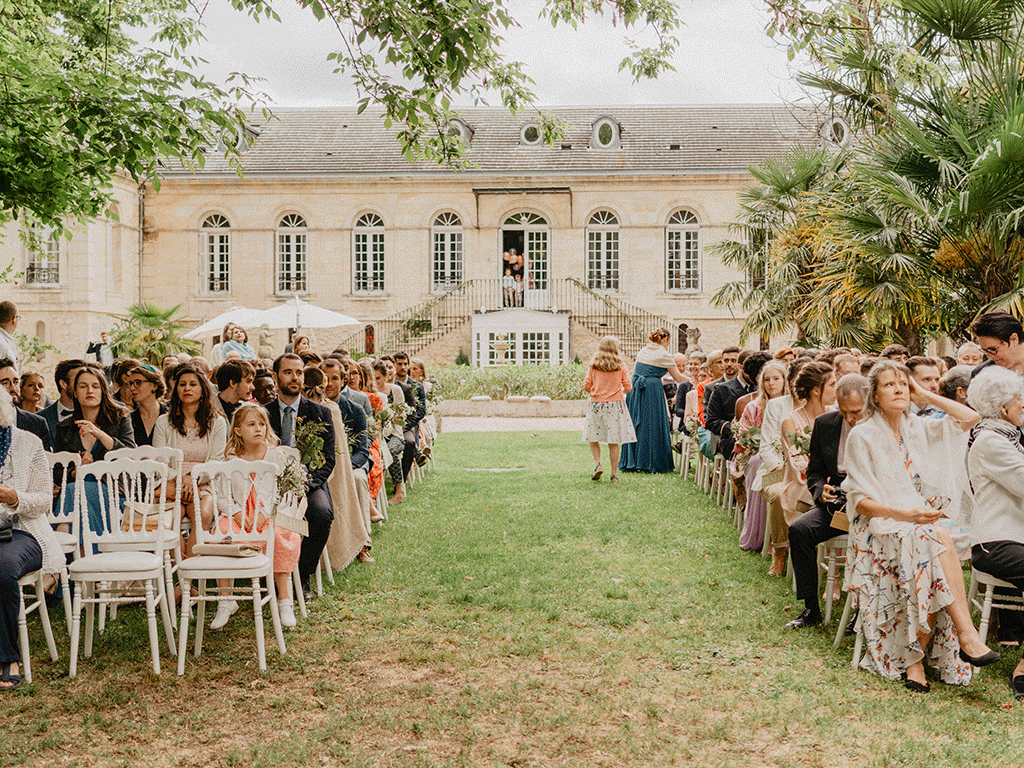 Thank you very much Lycia for these wonderful memories. The day went by quickly but your kind, tender and very human look allowed us to capture all the key moments of our wedding. So many emotions looking at them... It was a real pleasure to have you by our side all day long, with laughter and complicity, you knew how to guide us and reassure us! We treasure these beautiful photos and we highly recommend you to the future grooms!
N & M
On the morning of May 25, 2019, I joined N & M and their families at the Chartreuse des Eyres in Podensac. We didn't have much time to chat before the wedding, but I immediately felt at ease in their world. And what a magical place the Chartreuse des Eyres is… It feels like a huge family home, full of happy history. You could almost hear children laughing as you walked through its corridors; or maybe it was Nathalie and her sisters as they were preparing for their wedding!
The secular ceremony in the park was brightly lit despite the gloomy weather. And a little exoticism that reasoned to my happy ear, a bilingual presentation: French/English. Our bride and groom went from laughter to tears, taking us with them in a whirlwind of emotions shared with grace and voluptuousness.
Thank you again Nathalie and Maxence for offering me this day by your side.
Robe | Pronovias
Costume | Sweet Tailor
Maquillage et Coiffure | Les coquettes Party
Fleurs | Herbes Fauves
Lieu | La Chartreuse des Eyres
Photos | Los Caballeros