All in Antique, vintage and modern vibes!
N&V celebrated their civil wedding at the city hall of Bordeaux, South West France. For that day, they wanted to share love and gratitude in a very intimate way with their loved ones. They reunited their families in a very small committee in an apartment full of charm and artworks, rented for the occasion.
After saying yes, the newly weds went for a walk in the narrow streets of Bordeaux to take some pictures, before meeting their guests for a sweet and sour cocktail in the pretty living room!
It was a pleasure to accompany them, visually, tastefully and humanely!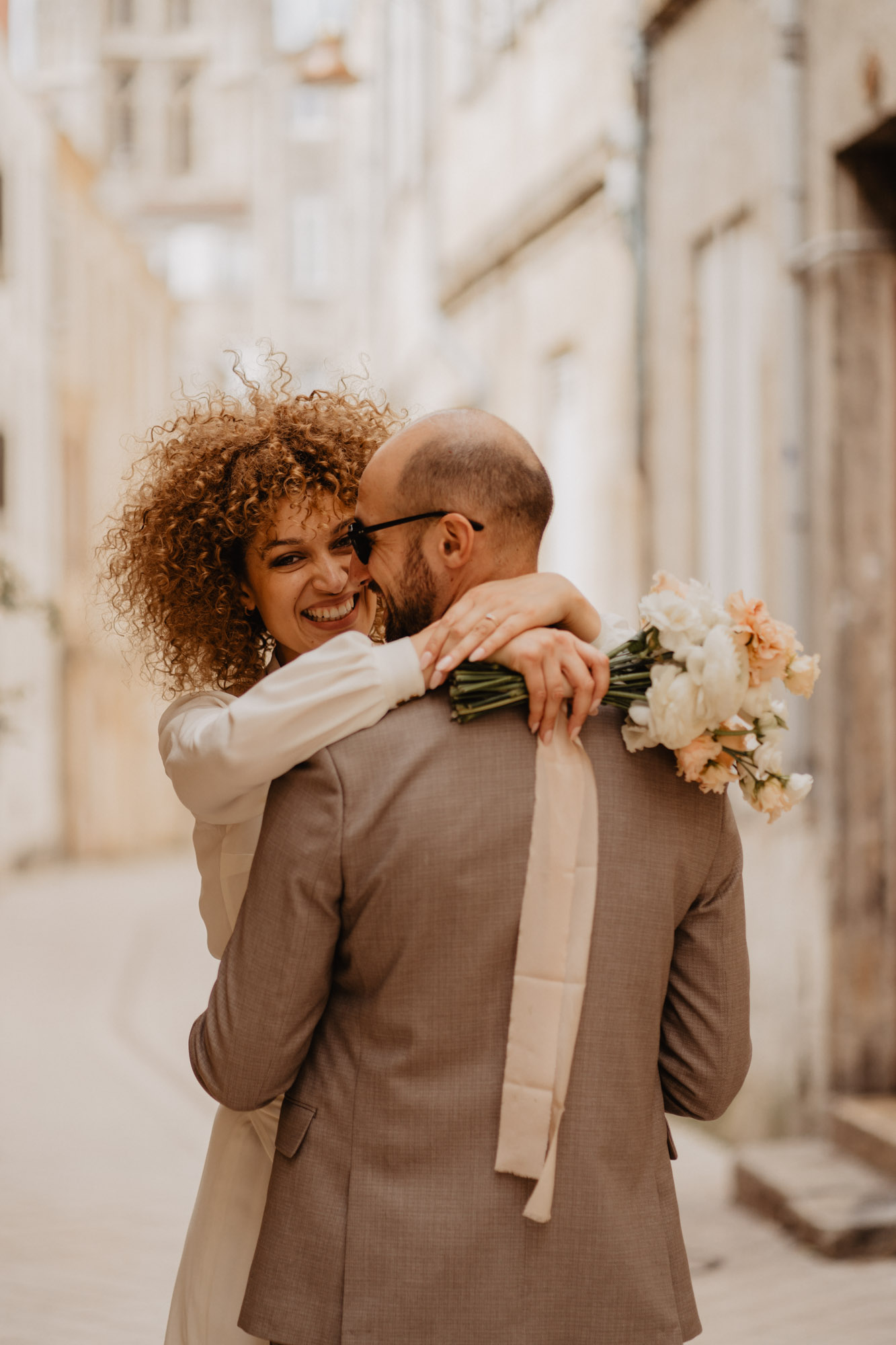 The photos are absolutely STUNNING... It's crazy, I don't have the words to say how much we love them. Your work is amazing, your sensibility is so fine and precious... You are a marvelous person! We are eager to share them with our family members, who will surely give a feedback as sweet as ours. It's going to be hard to choose for the albums!
The newly weds word
Testimony